League of Arab States exchanges with European Union on election observation challenges
---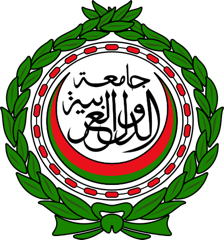 The NEEDS Project has facilitated a 10-day programme of exchanges and activities bringing together the League of Arab States (LAS) and the European Union (EU) to talk about the challenges of election observation missions. The meeting took place from 7 to 17 October 2012, kicking off with meetings in Brussels and followed by a trip for the LAS to observe the Lithuanian legislative election on 14 October. The LAS delegation brought 14 professional members from its head office involved with LAS election observation missions, and a representative of the EU/LAS liaison office based in Malta.

The exchange was the result of a meeting hosted by the EU for the LAS in September 2009 which focused on the EUís election observation methodology. The result of that exchange was the proposal to enhance cooperation and organise future opportunities to enhance the election observation capacity of the LAS.

The seminar provided LAS and EU officials with the opportunity to exchange on current practices and approaches to election observation and electoral assistance methodologies. It was a chance for the EU and LAS to learn more about one anotherís experiences in observation, and provided a comparative overview of the methodologies and strategies of various other international and regional groups sponsoring election observation groups.

The seminar consisted of a four-day workshop combined with a short-term election observation visit of the delegation of LAS officials to the Lithuanian legislative elections.

In Vilnius, the delegation was welcomed by the Vice Minister of Foreign Affairs, Ms. Asta Skaisgiryte Liauskiene. The day before the election, the delegation met the former Prime Minister, Mr. Gediminas Kirkilas, and the Chairman of the Central Electoral Commission, Mr. Zenomas Vaigauskas. The LAS delegation also met political parties and the OSCE/ODIHR election observation team. On Election Day itself, the delegation visited around 15 polling stations.

At the end of the programme of activities, the LAS delegation presented concrete recommendations to the EU services for the establishment of future good cooperation between the two organisations.